Wrapping Away
installation et texte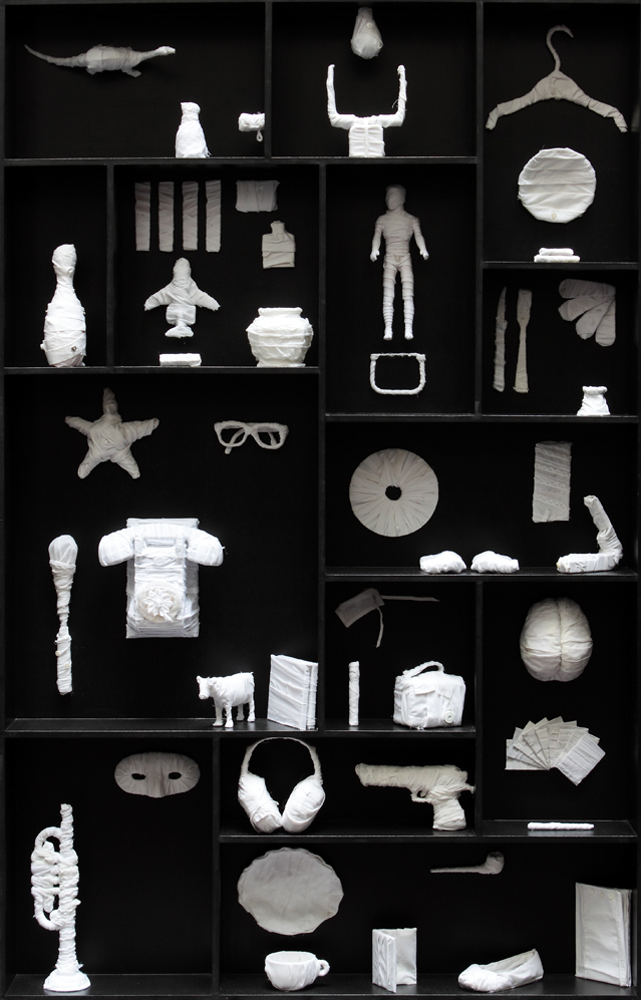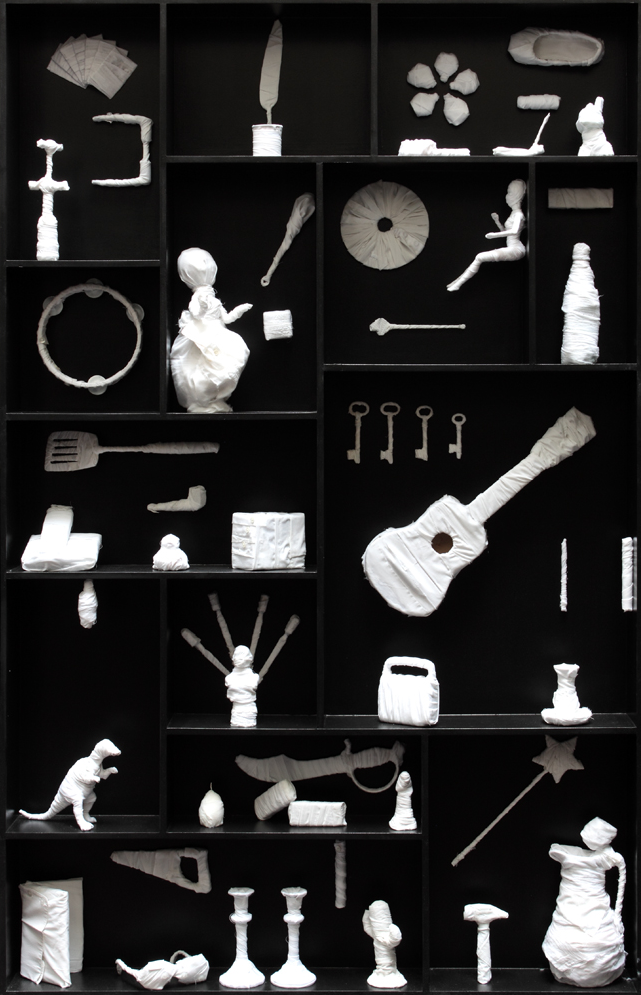 Wrapping away 
I have gathered objects that I cannot throw away.
Standing on a stool, my mother holds a flat parcel, neatly wrapped up in tissue paper. "It's the shirt that your father wore at his mother's funerals. He had selected his nicest shirt. It's a white shirt. He tore it at the cemetery." That's the way it's done. I wish I had never learnt about it. My mother did not burn this shirt. She should have. I guess she just couldn't. It was a long time ago. It was yesterday.
I've gathered white shirts. Too old to be worn. I cannot get round to throwing them away either. I made tatters out of them.
I burnt a piece of the shirt, the one I wore at my father's funerals. I had found it again by accident deep inside a closet. Groping behind piles of garments, I had drawn a plastic bag, crumpled into a ball. I could not remember what was inside. I was looking for something else. The shirt was torn from the shoulder down to the third button. It is by the tear that I recognized it. I had worn it during the seven days of mourning. I burnt a piece of it, threw the rest in a garbage bag securely closed with a transparent tie. It was a long time ago. It was yesterday.
Today, Friday, I tore down shirts. I made tatters out of them. I wrapped up objects and succeeded in forgetting about a number of things.
Géraldine Cario SBFP
Paris, juin 2012
Thibaut Bertrand – Trystero.fr